Saris to Suits® Empowerments  efforts in 2014 benefited many organizations as well as Safe Place and Rape Crisis Center, and Raksha in Atlanta, and now the mission expands with a (501) c3 tax exempt status.   Saris to Suits is legally registered trademark.
Proceeds from 2015 Saris to Suits® Empowered efforts will  benefit:  SMART Girls of Boys and Girls Clubs of America along with many domestic violence shelters in the U.S. and Internationally.
Here's information about SMART Girls:  http://www.bgca.org/whatwedo/HealthLifeSkills/Pages/SMARTGirls.aspx
Additional information about the launch of Saris to Suits:  http://www.americanbazaaronline.com/2013/09/03/may-feature-dark-complexioned-women-get-rid-notion-fair-complexioned-women-prettier-tripathi/
http://www.browngirlmagazine.com/2014/01/power-player-patti-tripathi/
I am a Muslim American Olympic weightlifter who wears hijab. I kindly request you to consider sponsoring me to be featured in a calendar of female South Asian American role models called "Saris to Suits Empowered". This worldwide calendar was founded by a TV news anchor to benefit various charities in the US.
The Sari to Suits non-profit benefits women and girls, help promote awareness, provide resources, and help educate victims of domestic violence and sexual assault.  They have chosen me to be one of 12 South Asian American women who have faced great challenges and persevered.  I seek support as a combined total of $5000 of sponsorship is needed (tax deductible).  The calendar is generating overwhelming response from across the globe, and the inaugural 2014 calendar was featured on BBC News, Fox News, and network television, as well as periodicals.  The beneficiaries of the 2015 proceeds will be the SMART Girls of Boys and Girls Clubs of America and rape crisis centers nationally and internationally.
I, Kulsoom Abdullah, am a Pakistani-American competitive Olympic Weightlifter and Crossfit Level I certified.  I attended the University of Central Florida and got my doctorate in electrical/computer engineering at the Georgia Institute of Technology.  My website, LiftingCovered.com documents my experiences weightlifting in an effort to compete at U.S. national competitions.  I advocated to compete in clothing that adheres to religious codes, opening the door for women from cultures around the world to compete and move beyond preconceived notions of gender, race, religion.  My athletic feats and determination culminated in an invitation to deliver remarks following Secretary of State Hillary Clinton at the U.S. State Department's Eid ul Fitr reception 2011.  I represented Pakistan as the first female at the international level to compete wearing hijab at the 2011 World Weightlifting Championships.  I am currently taking a break from major competitions but continue to train.  I am one of four women in The Pakistan Four short documentary – redefining what it means to be a Pakistani Muslim female.
Some of my my news coverage includes CNN, MSNBC (national TV & print1 print2), the Associated Press (various stages of my story part1, part2, part3, part4, part5 ).
If you are interested in marketing within my photo, arrangements need to be made before July 27th as my photoshoot will be then in Sarasota, Florida.  There is also opportunity to have your logo printed on the calendar.
I hope to hear from you.  Please let me know if you have any questions.  You can also reach Patti Tripathi regarding Saris to Suits at: Patti.Tripathi@Gmail.com
Sincerely,
Kulsoom Abdullah
Welcome to Saris to Suits®
Saris to Suits®  is poised for the 2015 "SARIS to SUITS® EMPOWERED" calendar.  Please let us know if you know of someone inspirational and noteworthy and ought to be honored for her efforts to help women.  Info@SarisToSuits.org BBC News, Fox News Channel, TV Asia and many online magazines as well as periodicals featured fantastic stories about the worldwide efforts to draw attention to the plight of downtrodden women, raise greater awareness about domestic violence and sexual assault;  and to inspire the next generation to become social activists.  Twelve role models will be featured who are well educated, accomplished, civic minded and more than "a pretty face."   The classy calendar represents accomplished American women of South Asian heritage  who are CEOs, physicians, musicians, activists, athletes, businesswomen representing many countries and regions.
The South-Asian community has unique challenges in a 'justice system' which needs cultural sensitivity training in understanding arranged marriages, and how people look upon divorce.  Quite often abuse is brushed under the rug because women are unwilling to speak up because of "stigma" and "shame" and inability to maneuver the justice system. "We wanted to honor a Harvard graduate who volunteers in the Peace Corps in Nepal; or a woman of strong character who has made great strides despite  life's hurdles,"  said "Saris to Suits®" and TriPath Media Founder Patti Tripathi,  one of the first South Asian American journalists to anchor national news.
Tripathi could not speak English fluently at age 12 and had not seen a television set for the first decade of her life.  Here's her story featured in Brown Girl Magazine:  http://www.browngirlmagazine.com/2014/01/power-player-patti-tripathi/ The hope is the annual calendar will "INSPIRE and EMPOWER" the future generation to take a stance for equality and against injustice. It is important to NOTE garments such as "saris" or "suits" do not make a person more empowered.  Rather the trademark implies these savvy and worldly women travel fluidly between continents, chasms, and communities AND serve as a role model for young girls and women. Many periodicals as well as national/international television networks such as Fox News Channel, TV Asia, and BBC are featuring stories about the women's empowerment campaign.  Take a look:
  http://www.bbc.co.uk/news/world-us-canada-24931541?SThisFB
  http://video.foxnews.com/v/2861845361001/beyond-the-dream-pose-for-purpose/
Calendar profits will benefit women's causes and efforts.
A moving poem sent to Saris to Suits after an empowered rape survivor living in Hong Kong watched an interview on national/international news about efforts to make a difference in the lives of women. Dear Indian Daughter:
Click on the image to read the poem.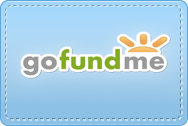 Please contact us if you want to become a sponsor to cover the overhead cost or one of the beneficiaries.  Info@SarisToSuits.org Platinum Sponsors 2014:
www.Essen-Nutrition.com                                     www.NexusClinical.com   Sponsors: